Jackson Academy(1A) beat Clarke Prep(3A) in the Season Opener.
Jackson Academy made it all the way to the State Championship in 2021. We are super proud of the efforts of the players, coaches, parents and the student body.
2021 Jackson Academy Football Team
Pictured: First Row - Left to Right - Joseph Barnes, Cain Richardson, Tyrese Washington, Micah Anderson, Luke Gunnar, Dakota Baxter, Zach Barr, Chuck Richardson, Cameran Thomas, Caden Skelton. Second Row - EJ Hunt, Jacob Criswell, Mason Young, Kenny Williams, Harley Dixon, Xander Jordan, TR Hodge, Nathan James, TJ Brosset, Skylar Slate. Third Row - Noah Courington, Austin Whigham, Bryce Harrell, Josh Lamey, John Thomas Atchison, Jacob Jones, Brody Moseley, James Cunningham, Walker Whitehead.
Coaching Staff - L to R - Devin Roberts, Kyle Morris, Micah Roberts, Head Coach Jacob Webb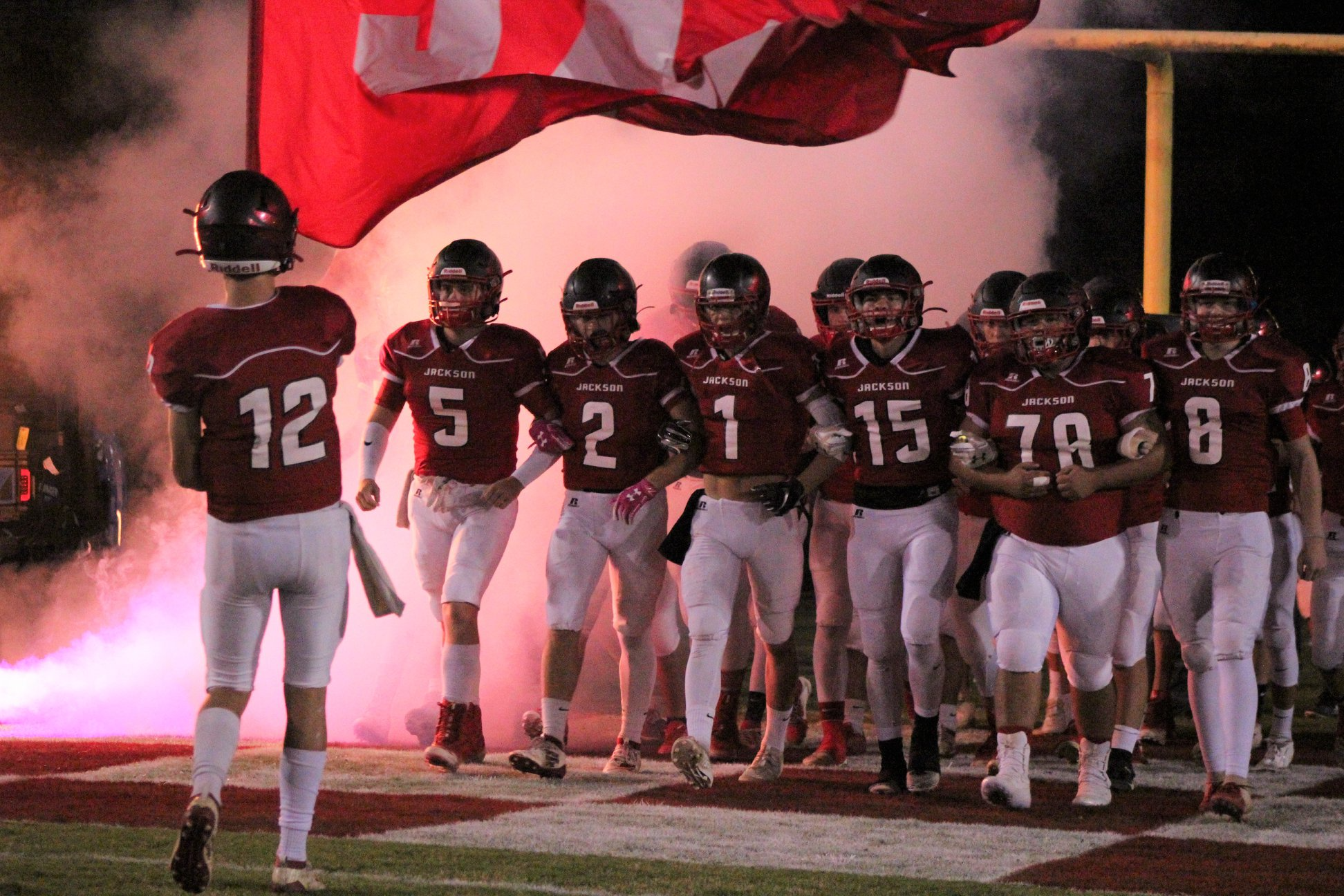 HEAD COACH: Jacob Webb
Coaching Staff:
Devin Roberts
Kyle Morris
Micah Roberts
​